Ladies' Nights
A great way to get to know us better is by attending a Ladies' Night – our official information sessions!
Our chapters typically host three Ladies Nights each semester, so be sure to check out your local chapter's websites or fliers for exact dates, times, and locations. You can also view all of our chapters' events nationwide, right here! Each meeting is designed to add more information, culminating in the final Ladies' Night, where interested women may choose to join the T.I.A.R.A. program, or begin the process of applying for the New Member Orientation.
There is no limit to how many information sessions you can attend, and no obligation to join the organization by attending. In fact, we encourage students to attend as many different organizations' information sessions as possible to find the sorority that is right for them.
If your campus does not have an established chapter of MSU, you are welcome to attend a Ladies' Night at a nearby campus or send an e-mail to our Officer of Expansion to inquire about setting up a Ladies' Night on your campus!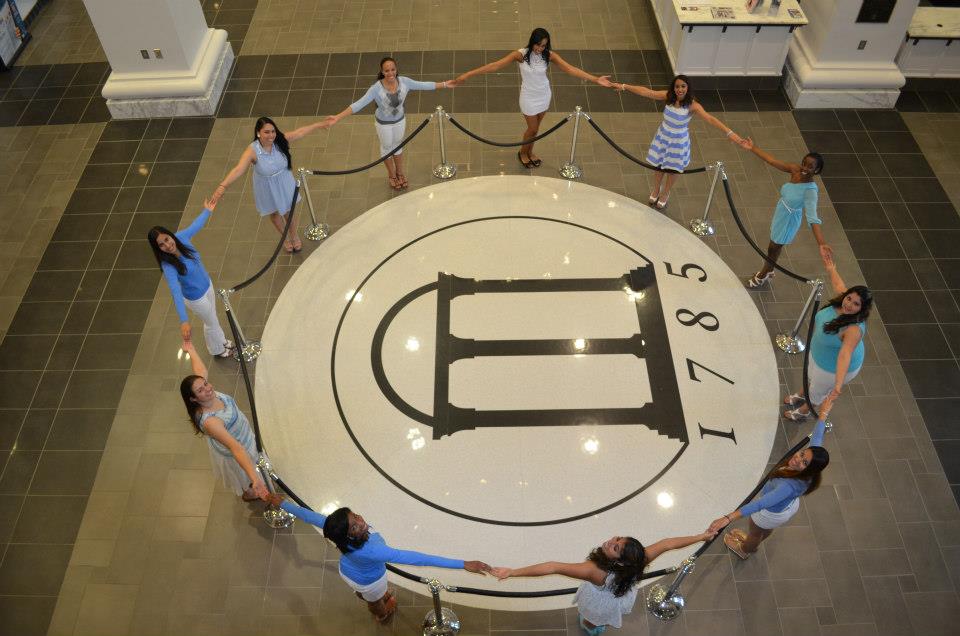 T.I.A.R.A. Interest Group
The T.I.A.R.A. Group is the official interest group of Mu Sigma Upsilon. Being an active T.I.A.R.A. gives interested ladies the opportunity to get an in-depth look at the sisterhood. They experience first-hand what it would be like to be a sister of MSU through event/meeting planning, programming, fundraising and networking. It also allows for the prospective members to build relationships with one another and Mu Sigma Upsilon sisters.
For more information about attending a Ladies' Night and becoming a part of the T.I.A.R.A. program on your campus contact the chapter's Vice President. Search for a chapter here.