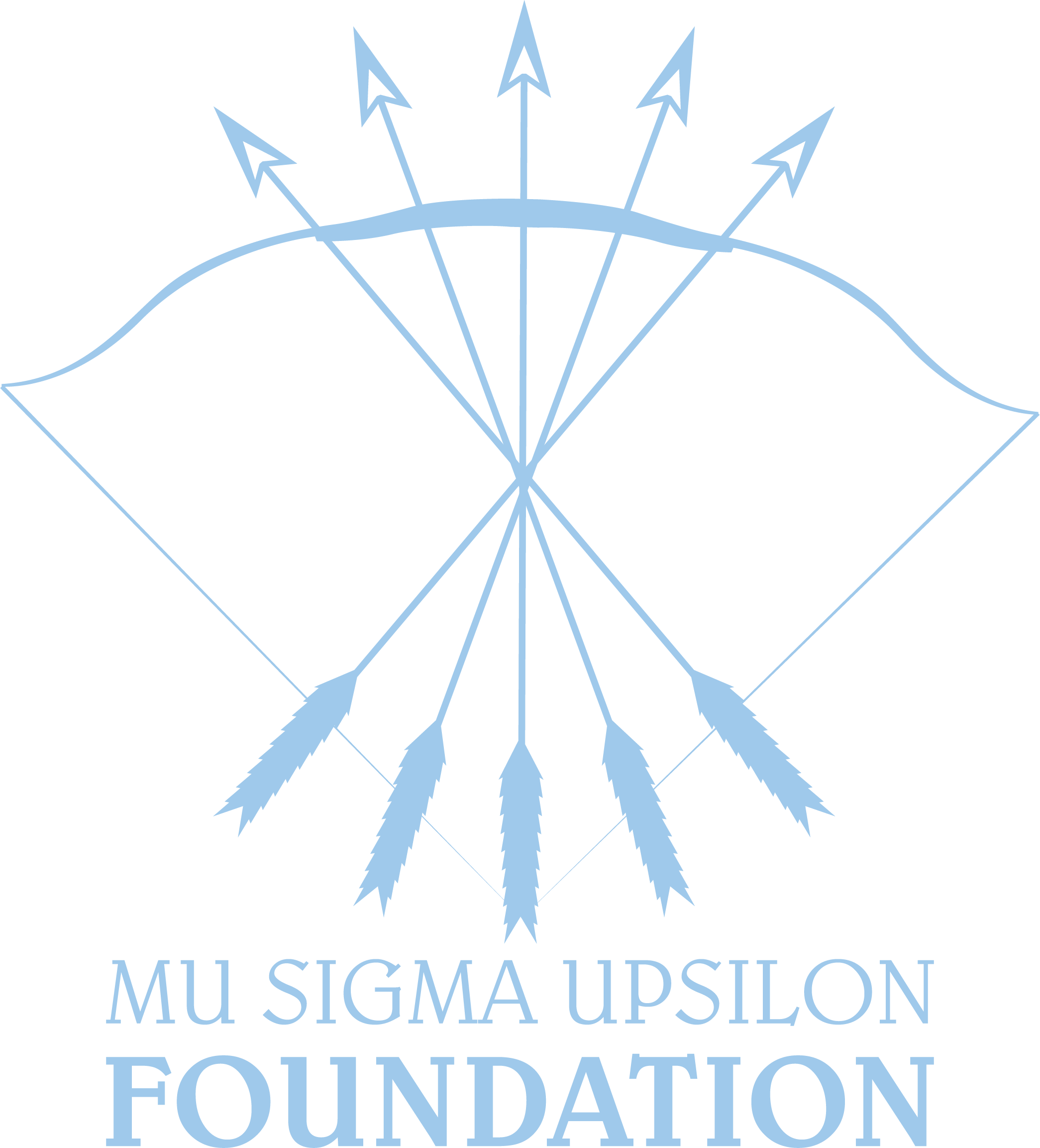 The Mu Sigma Upsilon Foundation offers grants to entities of Mu Sigma Upsilon (Undergraduate Chapters, Aretias Graduate Chapters, and Districts) to apply for funds to help offset costs of their on-campus or community programs. Grant funding is derived directly from contributions made to the foundation.  These programs must meet the following criteria:
Programs must contain educational, women's issues, cultural or professional development topics.

Quality of application (complete, clear, detailed, well written).

Evidence of sound financial planning and a realistic marketing plan.

All groups must agree to provide the Mu Sigma Upsilon Foundation with pictures and a write-up of the event within a two (2) weeks after its completion.
Completed applications must be submitted at least three (3) months prior to the event date. Applicants must be considered in good standing and must demonstrate efforts to secure funding beyond this grant program. Exceptions can be made to this on a case-by-case basis.
MSU Event Grants
to provide support for NGC, districts, undergraduate or graduate chapters of Mu Sigma Upsilon to host a large or small scale events Apply Here
MSU Convention Grant
to provide support for undergraduates and alumnae members to attend Mu Sigma Upsilon's national convention. An annual convention is held every year in the month of June to discuss sorority business at the National Governing Council meeting, vote, and implement sisterhood and leadership workshops for all members. The first Annual National Convention was held in 2004 at the Zaona Chapter at Richard Stockton State College of NJ. Applications due March 15th. Apply Here