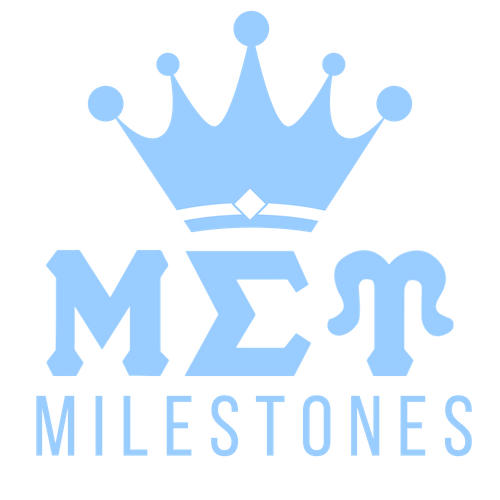 Members celebrate milestone years of sisterhood!
We would like to send a warm and heartfelt congratulations to all the Mu Sigma Upsilon sisters celebrating milestone years of sisterhood this year. As a token of our appreciation we would like to present you with a service pin recognizing your years of service. Be sure and login to your OrgSync account and request your pin in honor of this celebratory event.
Congratulations to all sisters celebrating milestones this year!
| | | | | |
| --- | --- | --- | --- | --- |
| Siksika | Spring | 1985 | Donna Roman | 35 |
| Siksika | Spring | 1985 | Nancy Santiago | 35 |
| Siksika | Spring | 1985 | Evelyn Lopez | 35 |
| Siksika | Spring | 1985 | Lourdes Justiniano | 35 |
| Siksika | Spring | 1985 | Sarah Mayoral | 35 |
| Amazona | Spring | 1990 | Dana Davenport | 30 |
| Amazona | Spring | 1990 | Silvia Aguilar | 30 |
| Amazona | Spring | 1990 | Kim Schultheiss | 30 |
| Las Conquistadores | Spring | 1990 | Olga Villamar | 30 |
| Las Conquistadores | Spring | 1990 | Luisa Andrade | 30 |
| Las Conquistadores | Spring | 1990 | Helena Rodriguez | 30 |
| Las Conquistadores | Spring | 1990 | Alexandra Montaya | 30 |
| Matriarca | Fall | 1990 | Judy Cruz | 30 |
| Matriarca | Fall | 1990 | Maylu Santiago | 30 |
| Matriarca | Fall | 1990 | Claridilia Perez | 30 |
| Matriarca | Fall | 1990 | Patricia Figueroa | 30 |
| Matriarca | Fall | 1990 | Pura Mejia | 30 |
| Aborigena | Spring | 1995 | Yesenia Lopez | 25 |
| Aborigena | Spring | 1995 | Lourdes Rodríguez | 25 |
| Aborigena | Spring | 1995 | Lucy Tejada | 25 |
| Aborigena | Spring | 1995 | Elizabeth Morban | 25 |
| Amazona | Spring | 1995 | Tania Patch | 25 |
| Amazona | Spring | 1995 | Rosybel Rivera | 25 |
| Amazona | Spring | 1995 | Madeline De Ferrari | 25 |
| Amazona | Spring | 1995 | Arlene Perez | 25 |
| Destinidas | Spring | 1995 | Kristen Centinaro | 25 |
| Destinidas | Spring | 1995 | Vivianne Jimenez | 25 |
| Indigena | Spring | 1995 | Angela Ullah | 25 |
| Indigena | Spring | 1995 | Roycelyn Ann Belen | 25 |
| Indigena | Spring | 1995 | Cecilia Nardone | 25 |
| Mosaic | Spring | 1995 | Jacqueline Alba | 25 |
| Mosaic | Spring | 1995 | Lillian Cortes | 25 |
| Mosaic | Spring | 1995 | Sharmela Khan | 25 |
| Siksika | Spring | 1995 | Iris Cruet | 25 |
| Amazona | Fall | 1995 | Zahra Dhanani | 25 |
| Amazona | Fall | 1995 | Suma Uchil | 25 |
| Destinidas | Fall | 1995 | Shirley Delgado | 25 |
| Destinidas | Fall | 1995 | Yesenia Genao | 25 |
| Destinidas | Fall | 1995 | Nyree Anderson | 25 |
| Indigena | Fall | 1995 | Mitzi Zambrano | 25 |
| Indigena | Fall | 1995 | Sandra Freire | 25 |
| Indigena | Fall | 1995 | May Ellen Torello | 25 |
| Zaona | Fall | 1995 | Alicia Serrano | 25 |
| Zaona | Fall | 1995 | Michelle Diaz | 25 |
| Zaona | Fall | 1995 | Catherine Gomez | 25 |
| Zaona | Fall | 1995 | Elizabeth Medina | 25 |
| Zaona | Fall | 1995 | Tina Baez | 25 |
| Zaona | Fall | 1995 | Vicky Ocasio | 25 |
| Zaona | Fall | 1995 | Angelica Rivera | 25 |
| Aborigena | Spring | 2000 | Christine Calderon | 20 |
| Indigena | Spring | 2000 | Catherine Gomes | 20 |
| Indigena | Spring | 2000 | Leslie Chacon | 20 |
| Indigena | Spring | 2000 | Alice Sanchez | 20 |
| Las Conquistadores | Spring | 2000 | Jennifer De Leon | 20 |
| Siksika | Spring | 2000 | Maria Cristina Gomez | 20 |
| Siksika | Spring | 2000 | Alexandra Cortina | 20 |
| Siksika | Spring | 2000 | Karla Rodas | 20 |
| Siksika | Spring | 2000 | Jennifer Rencher | 20 |
| Amazona | Fall | 2000 | Christine Quiray | 20 |
| Concordia | Fall | 2000 | Kamilah Rose | 20 |
| Emeritus | Fall | 2000 | Raquel Wilson | 20 |
| Matriarca | Fall | 2000 | Johanna Ramirez | 20 |
| Abrianeme | Spring | 2005 | Kimberly Ducusin | 15 |
| Emeritus | Spring | 2005 | Damarys Cordero | 15 |
| Emeritus | Spring | 2005 | Chrisabel Chan | 15 |
| Genesis | Spring | 2005 | Dessire Miller | 15 |
| Genesis | Spring | 2005 | Maria Noelia De La Cruz | 15 |
| Genesis | Spring | 2005 | Jessica E. Cardona | 15 |
| Genesis | Spring | 2005 | Melissa Santiago | 15 |
| Genesis | Spring | 2005 | Justine Zepernick | 15 |
| Haumea | Spring | 2005 | Monika Rodríguez | 15 |
| Haumea | Spring | 2005 | Wendy Cherenfant | 15 |
| Haumea | Spring | 2005 | Christina Pacheco | 15 |
| Indigena | Spring | 2005 | Amber Watts | 15 |
| Matriarca | Spring | 2005 | Denise Gongora | 15 |
| Mosaic | Spring | 2005 | Ana Flores | 15 |
| Nysa | Spring | 2005 | Claribel Pineda | 15 |
| Nysa | Spring | 2005 | Tanairi Lozada | 15 |
| Nysa | Spring | 2005 | Jennifer Mitchell | 15 |
| Nysa | Spring | 2005 | Arlenne Guilleard | 15 |
| Nysa | Spring | 2005 | Rachele Hall | 15 |
| Nysa | Spring | 2005 | Barbara Pierson | 15 |
| Nysa | Spring | 2005 | Ashley Chung | 15 |
| Orisha | Spring | 2005 | Ángela Rodríguez | 15 |
| Orisha | Spring | 2005 | Carolyn O'Neal | 15 |
| Orisha | Spring | 2005 | Ke'ona Jackson | 15 |
| Orisha | Spring | 2005 | Tatiana Perez | 15 |
| Palenque | Spring | 2005 | Karen Ady | 15 |
| Quinquatria | Spring | 2005 | Michele Carunchio | 15 |
| Quinquatria | Spring | 2005 | Natalia Chabebe | 15 |
| Quinquatria | Spring | 2005 | Adrienne Quiray | 15 |
| Quinquatria | Spring | 2005 | Farishta Anwar | 15 |
| Quinquatria | Spring | 2005 | Neesha Patel | 15 |
| Siksika | Spring | 2005 | Wanda DeCastro | 15 |
| Siksika | Spring | 2005 | Jessica Lopez | 15 |
| Vathara | Spring | 2005 | Lilia Suarez | 15 |
| Vathara | Spring | 2005 | Christina James | 15 |
| Vathara | Spring | 2005 | Holly Ciccarella | 15 |
| Vathara | Spring | 2005 | Maria Sanchez | 15 |
| Vathara | Spring | 2005 | Marcelle Dolisca | 15 |
| Aborigena | Fall | 2005 | Marinel Castillo | 15 |
| Abrianeme | Fall | 2005 | A. Cynthia Rodriguez | 15 |
| Abrianeme | Fall | 2005 | Jenizah Melendez | 15 |
| Abrianeme | Fall | 2005 | Regine Saintilien | 15 |
| Amazona | Fall | 2005 | Siya Vansia | 15 |
| Amazona | Fall | 2005 | Nadia Khalil | 15 |
| Celtic | Fall | 2005 | Evy Moreira | 15 |
| Celtic | Fall | 2005 | Monica Hinton | 15 |
| Celtic | Fall | 2005 | Stephanie McNeal | 15 |
| Celtic | Fall | 2005 | Jessica Valdivia | 15 |
| Celtic | Fall | 2005 | Lizeth Marin | 15 |
| Celtic | Fall | 2005 | Hannah Kisseadoo | 15 |
| Celtic | Fall | 2005 | Lakasha Ambers | 15 |
| Concordia | Fall | 2005 | Anedith DeJesus-Diaz | 15 |
| Concordia | Fall | 2005 | Vanessa Agudelo | 15 |
| Concordia | Fall | 2005 | Karen Jose | 15 |
| Lazuline | Fall | 2005 | Emily Pagan | 15 |
| Lazuline | Fall | 2005 | Rolanda Grant | 15 |
| Lazuline | Fall | 2005 | Ronalda Grant | 15 |
| Lazuline | Fall | 2005 | Kaleena Rodriguez | 15 |
| Lazuline | Fall | 2005 | Davina Lopez | 15 |
| Siksika | Fall | 2005 | Velanae Burgos | 15 |
| Siksika | Fall | 2005 | Tehmina Zaidi | 15 |
| Vathara | Fall | 2005 | Rosa Hernandez | 15 |
| Vathara | Fall | 2005 | Yanique Bonelli | 15 |
| Vathara | Fall | 2005 | Carmen Melendez | 15 |
| Vathara | Fall | 2005 | Jessika-Marie Lopez | 15 |
| Aborigena | Spring | 2010 | Eileen Capeles | 10 |
| Aborigena | Spring | 2010 | Stephanie Calle | 10 |
| Abrianeme | Spring | 2010 | Jennifer Joseph | 10 |
| Abrianeme | Spring | 2010 | Stephanie Laurent | 10 |
| Amazona | Spring | 2010 | Alana Monique Johnson | 10 |
| Concordia | Spring | 2010 | Lorimar Santiago | 10 |
| Concordia | Spring | 2010 | Johany Rodriguez | 10 |
| Concordia | Spring | 2010 | Stephanie Elcock | 10 |
| Concordia | Spring | 2010 | Jessica Ofray | 10 |
| Evadne | Spring | 2010 | Alejandra Martinez | 10 |
| Evadne | Spring | 2010 | Jazmin M. Logroño | 10 |
| Haumea | Spring | 2010 | Nicole Dickerson | 10 |
| Indigena | Spring | 2010 | Dennise Mejia | 10 |
| Indigena | Spring | 2010 | Rocio Mendoza | 10 |
| Indigena | Spring | 2010 | Trisha Bulalacao | 10 |
| Indigena | Spring | 2010 | Diana Jaramillo | 10 |
| Kailasa | Spring | 2010 | Nathalie Grant | 10 |
| Kailasa | Spring | 2010 | Leah White | 10 |
| Kailasa | Spring | 2010 | Chelsea Thompson | 10 |
| Kailasa | Spring | 2010 | Sarah Phillips | 10 |
| Kailasa | Spring | 2010 | Samantha Williams | 10 |
| Matriarca | Spring | 2010 | Jerilee Fonseca | 10 |
| Matriarca | Spring | 2010 | Alicia Peguero | 10 |
| Matriarca | Spring | 2010 | Amanda Elmegeed | 10 |
| Matriarca | Spring | 2010 | Ragena Riley | 10 |
| Novastella | Spring | 2010 | Tara Clayton | 10 |
| Quinquatria | Spring | 2010 | Taimy Heredia | 10 |
| Quinquatria | Spring | 2010 | Genesis Jimenez | 10 |
| Rhea | Spring | 2010 | Olivia Afanador | 10 |
| Rhea | Spring | 2010 | Ada F. Torres | 10 |
| Rhea | Spring | 2010 | Fabiana Cabrera | 10 |
| Rhea | Spring | 2010 | Rebecca Pereira | 10 |
| Rhea | Spring | 2010 | Christina Fuentes | 10 |
| Rhea | Spring | 2010 | Marisol Fuentes | 10 |
| Roma | Spring | 2010 | Christelle Saintis | 10 |
| Roma | Spring | 2010 | Nina Harkhani | 10 |
| Roma | Spring | 2010 | Jodleen Doricent | 10 |
| Vathara | Spring | 2010 | Jermarys Rivera | 10 |
| Vathara | Spring | 2010 | Brooke Connor | 10 |
| Vathara | Spring | 2010 | Lisbeth De Marchena | 10 |
| Vathara | Spring | 2010 | Amanda Johnson | 10 |
| Vathara | Spring | 2010 | Daphnie Montoya | 10 |
| Vathara | Spring | 2010 | Joanna Caceres | 10 |
| Xurima | Spring | 2010 | Diana Leon | 10 |
| Xurima | Spring | 2010 | Christina Hernández | 10 |
| Zaona | Spring | 2010 | Candace Stone | 10 |
| Destinidas | Fall | 2010 | Jennifer Fana | 10 |
| Destinidas | Fall | 2010 | Melissa Jimenez | 10 |
| Siksika | Fall | 2010 | Gabrielle Centeno | 10 |
| Siksika | Fall | 2010 | Natasha Fernandez | 10 |
| Siksika | Fall | 2010 | Carolin Gomez | 10 |
| Siksika | Fall | 2010 | Jennifer Santos | 10 |
| Themiskyra | Fall | 2010 | Jelani Addams Rosa | 10 |
| Themiskyra | Fall | 2010 | Wendy Marte | 10 |
| Aborigena | Spring | 2015 | Jazmin Topisids | 5 |
| Atitlan | Spring | 2015 | Nimo Hassan | 5 |
| Atitlan | Spring | 2015 | Porchia Woodard | 5 |
| Boetia | Spring | 2015 | Ashley McGlathwry | 5 |
| Boetia | Spring | 2015 | Katherine Ward | 5 |
| Destinidas | Spring | 2015 | Kimberly Luna | 5 |
| Destinidas | Spring | 2015 | Sasha Barrios | 5 |
| Destinidas | Spring | 2015 | Jessica Espinal | 5 |
| Destinidas | Spring | 2015 | Toni Coleman | 5 |
| Destinidas | Spring | 2015 | Yojaira Orozco | 5 |
| Dhyani | Spring | 2015 | Deanna Diaz | 5 |
| Dhyani | Spring | 2015 | Briona Townsend | 5 |
| Dhyani | Spring | 2015 | Symphony Dejesus | 5 |
| Dhyani | Spring | 2015 | Angelica Beverly | 5 |
| Emeritus | Spring | 2015 | Natalia Beatriz de Souza Lima | 5 |
| Genesis | Spring | 2015 | Chris Chonta | 5 |
| Genesis | Spring | 2015 | Crystal Abreu | 5 |
| Genesis | Spring | 2015 | Jennifer Mindock | 5 |
| Genesis | Spring | 2015 | Wesneida Archelus | 5 |
| Genesis | Spring | 2015 | Stephania Maria-Rios | 5 |
| Haumea | Spring | 2015 | Nicolle Arendt | 5 |
| Jhansi | Spring | 2015 | Jordyn Gardner | 5 |
| Jhansi | Spring | 2015 | Janelle Miller | 5 |
| Kimimela | Spring | 2015 | Tracy Metayer | 5 |
| Kimimela | Spring | 2015 | Mackayla Muschette | 5 |
| Kimimela | Spring | 2015 | Shachi Parikh | 5 |
| Kimimela | Spring | 2015 | Yesenia Gonzalez | 5 |
| Kumi | Spring | 2015 | Anna Eusebio | 5 |
| Kyathira | Spring | 2015 | Yaniris Ramos | 5 |
| Kyathira | Spring | 2015 | Marleny Castellanos | 5 |
| Kyathira | Spring | 2015 | Rosie Yaccarino | 5 |
| Kyathira | Spring | 2015 | Kayla King | 5 |
| Kyathira | Spring | 2015 | Kiomaris Sandoval | 5 |
| Kyathira | Spring | 2015 | Stephanie Montas | 5 |
| Kyathira | Spring | 2015 | Linette Olivares | 5 |
| Kyathira | Spring | 2015 | Nicole V Calvo Burger | 5 |
| Kyathira | Spring | 2015 | Christine Sandoval | 5 |
| Kyathira | Spring | 2015 | Cathyliz Lopez | 5 |
| Kyathira | Spring | 2015 | Frallelin Martinez | 5 |
| Matriarca | Spring | 2015 | Yaritza Lopez | 5 |
| Matriarca | Spring | 2015 | Jennifer Pujols | 5 |
| Matriarca | Spring | 2015 | Katherine Mosquera | 5 |
| Mosaic | Spring | 2015 | Kathrine Caguana | 5 |
| Mosaic | Spring | 2015 | Nina Townsend | 5 |
| Novastella | Spring | 2015 | Tyler Kearney-Good | 5 |
| Novastella | Spring | 2015 | Kyliah Seward | 5 |
| Novastella | Spring | 2015 | Tiffany Thomas | 5 |
| Novastella | Spring | 2015 | Ashley Anderson | 5 |
| Nysa | Spring | 2015 | Angie Mendez | 5 |
| Nysa | Spring | 2015 | Brittney Diaz | 5 |
| Palenque | Spring | 2015 | Madison Coyne | 5 |
| Sekhmet | Spring | 2015 | T'Asia Rankin | 5 |
| Sekhmet | Spring | 2015 | Ryan Lester | 5 |
| Themiskyra | Spring | 2015 | Josefina Urbaez | 5 |
| Themiskyra | Spring | 2015 | Erika Rivera | 5 |
| Themiskyra | Spring | 2015 | Marilynn Bonilla | 5 |
| Themiskyra | Spring | 2015 | Ivanna Lopez | 5 |
| Xurima | Spring | 2015 | Deborah Camilo | 5 |
| Xurima | Spring | 2015 | Crystal David | 5 |
| Zaona | Spring | 2015 | Niari Santiago | 5 |
| Zarya | Spring | 2015 | Melany Morales | 5 |
| Zarya | Spring | 2015 | Kiaryne Ramos | 5 |
| Ionia | Fall | 2015 | Shanice Edwards | 5 |
| Ionia | Fall | 2015 | Tiffany Caldwell | 5 |
| Ionia | Fall | 2015 | Teyonna Brown | 5 |
| Jhansi | Fall | 2015 | Tayaunna Jackson | 5 |
| Jhansi | Fall | 2015 | Brisa Smith Flores | 5 |
| Kimimela | Fall | 2015 | Gladys Gonzales Elias | 5 |
| Novastella | Fall | 2015 | Angiliska Morell | 5 |
| Nysa | Fall | 2015 | Daisy Paz | 5 |
| Nysa | Fall | 2015 | Rosanni Encarnacion | 5 |
| Palenque | Fall | 2015 | Shaidy Moronta | 5 |
| Palenque | Fall | 2015 | Kahdeejah Cook | 5 |
| Themiskyra | Fall | 2015 | Kimberly Medrano | 5 |
| Themiskyra | Fall | 2015 | Andrysailys Encarnacion | 5 |
| Yemaya | Fall | 2015 | Angelica Bernal | 5 |
| Yemaya | Fall | 2015 | Djenne Dickens | 5 |
Related Post