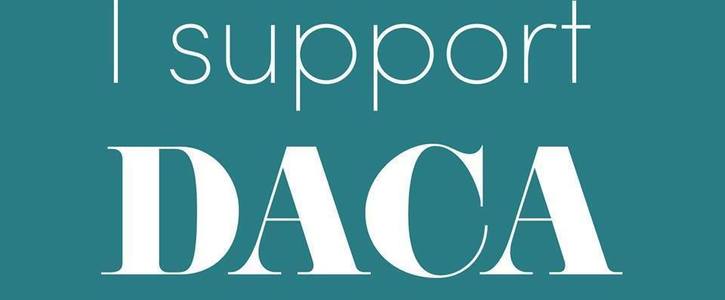 The immigrant spirit does not crumble easily
DACA (Deferred Action on Childhood Arrivals) is an executive order made by former President Obama that gives temporary immunity from deportation to children of immigrants so they may work, study, and be able to be a part of the society they call home. The end of this program would mean leaving over 800,000 recipients extremely vulnerable; losing jobs, ending career paths, and facing higher risks of deportation. In many cases being deported to a country they have no recollection of.
Several states have threatened to sue if DACA is not terminated. Trump has announced he will give an answer on September 5th, regarding the fate of this program. Trump has been sympathetic to a point about this program but with pressure from his party, chances are the outcome will not be favorable. DACA gave many dreamers hope, but it was never permanent. The fight will continue to demand for a permanent immigration reform. Dreamers are still here, and still want an answer.
Mu Sigma Upsilon Sorority, Inc. will not let a decision of this magnitude pass so easily. As a sorority that embodies Multiculturalism in so many ways it is our duty to use our platform to create and spread awareness of issues that not only affect our sisters but our community at large. Given the current climate surrounding immigration being silent is not an option.
There are several things we can do to make our voices heard.
Stay informed! There are websites like Unitedwedream.org that are dedicated to educating and empowering dreamers.
Check in your communities and schools if there is already a group working to fight to protect immigrant rights.
Call the White House at (202) 456-1414 and urge the Trump administration to keep DACA in place until a more permanent solution can be made.
If there isn't a group already, reach out to organizations like United We Dream and find ways to help in your community.
Together we can make meaningful change.
Blog Contribution By: Gladys Gonzales Elias, Kimimela Chapter
Related Post