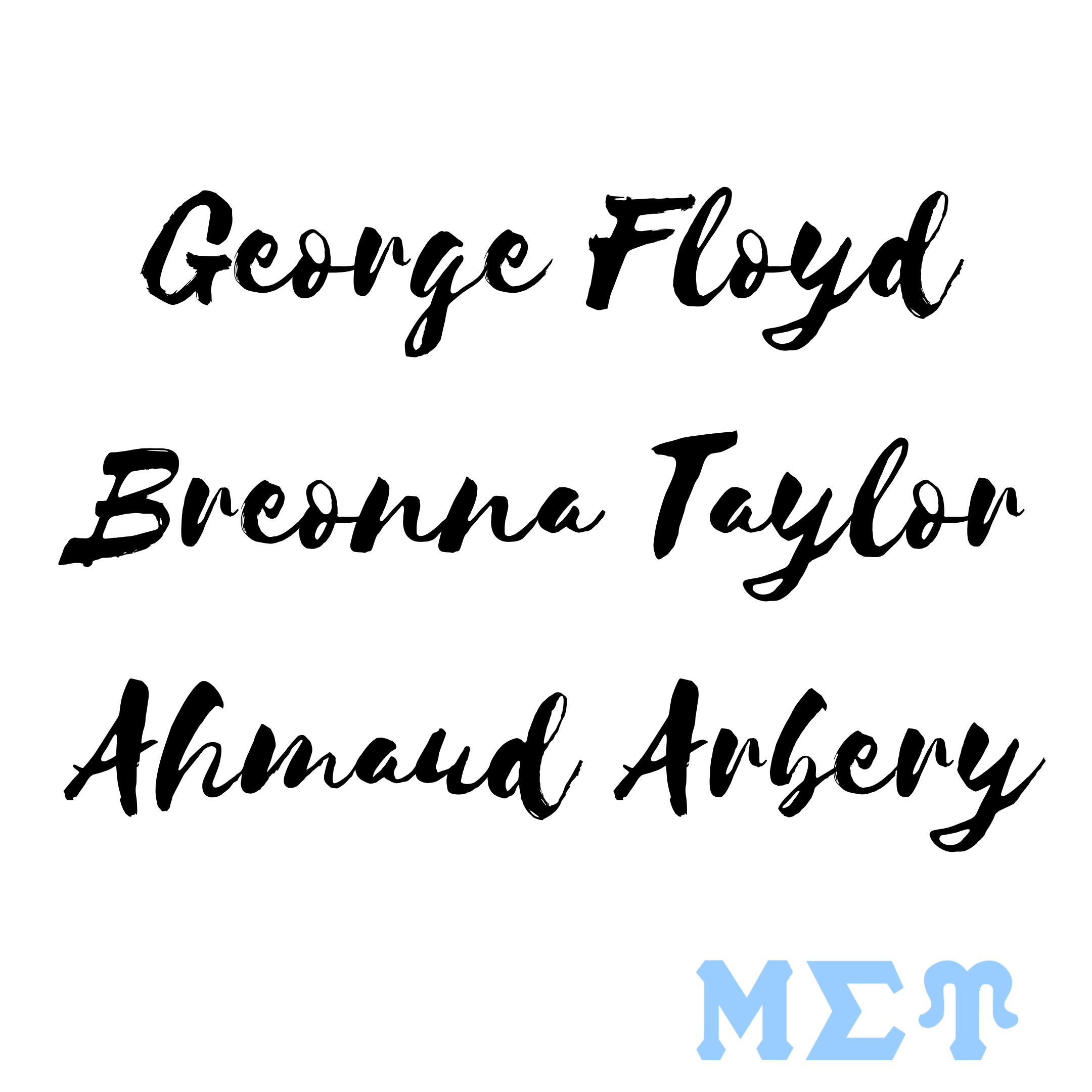 MSU Statement on killing of George Floyd
For Immediate Release
MAY 29, 2020 – In the wake of the recent police killing of George Floyd, a black man in Minneapolis, Mu Sigma Upsilon Sorority, Inc. joins those calling for systemic reform on the use of deadly force by law enforcement agencies, and increased review of discriminatory practices that infer a racial bias.
George Floyd died while handcuffed after a police officer kneeled on his neck for at least seven minutes despite protests from observers and Floyd cautioning "I can't breathe," a reminder of a similar police killing of Eric Garner in New York in 2014. These actions that have been taken against the Black community are harmful, violent, and need to cease. The institutional racism that is hindering our system is hindering us all. We acknowledge that intersectionality truly means holding space and advocating (Cheyenne Tyler Jacobs, MSU).
Members of our sorority are repeatedly traumatized by seeing the repeated images of black men and women being brutalized by law enforcement and citizens alike. We cannot remain silent as yet another black man has died at the hands of police. George Floyd did not deserve to experience such a senseless, heartless, death.
We continue to see the devastating effects of systematic racism and oppression targeting people of color in our communities. We demand justice for George Floyd and a stop to the unnecessary death of black men at the hands of those who should protect them.
The death of George Floyd should also be viewed in the context of other recent killings of black Americans, including emergency medical technician Breonna Taylor, in her home by Louisville police, and Ahmaud Arbery, murdered while jogging by white supremacist vigilantes.
This must end now.
Our thoughts and prayers are with the family and friends of George Floyd and the other lives lost. To our black sisters: You are loved, cherished, respected, and heard in this sorority. You matter and so do black lives. Remember to take time for yourself. These events are mentally draining. We are here ready to speak up against institutional biases and white supremacy (Cheyenne Tyler Jacobs, MSU).
Resources
We encourage everyone to not only stay informed but to take action. We are at a pivotal point and need to make a conscious effort to provide space and make change. If you're looking for ways to demand justice over Floyd's killing, below is a list of resources.
DONATE
Floyd's brother, Philonise Floyd, has started a GoFundMe to assist his family in their time of grief and need.
The Minnesota Freedom Fund, a grassroots organization currently working with the National Lawyers Guild and the Legal Rights Center, will use donations to bail out arrested protestors and to supply those on the field.
Reclaim the Block, a grassroots organization based in Minneapolis, will use funds to address community needs.
Black Visions Collective, which is based in Minnesota, focuses its work on transformative justice in the state.
CONTACT MINNEAPOLIS REPRESENTATIVES
Write a letter demanding justice to Minneapolis Mayor Jacob Frey.
Demand County Attorney Mike Freeman charge the officers with murder by calling him at 612-348-5550.
SIGN PETITIONS
Color of Change's petition demands that Frey block the involved officers from receiving their pensions and ban them from being able to become police officers again, as well as demands that Freeman charge the officers with murder.
You can also text "FLOYD" to 55156 to sign the petition.
SIGN THE PETITION HERE
Related Post