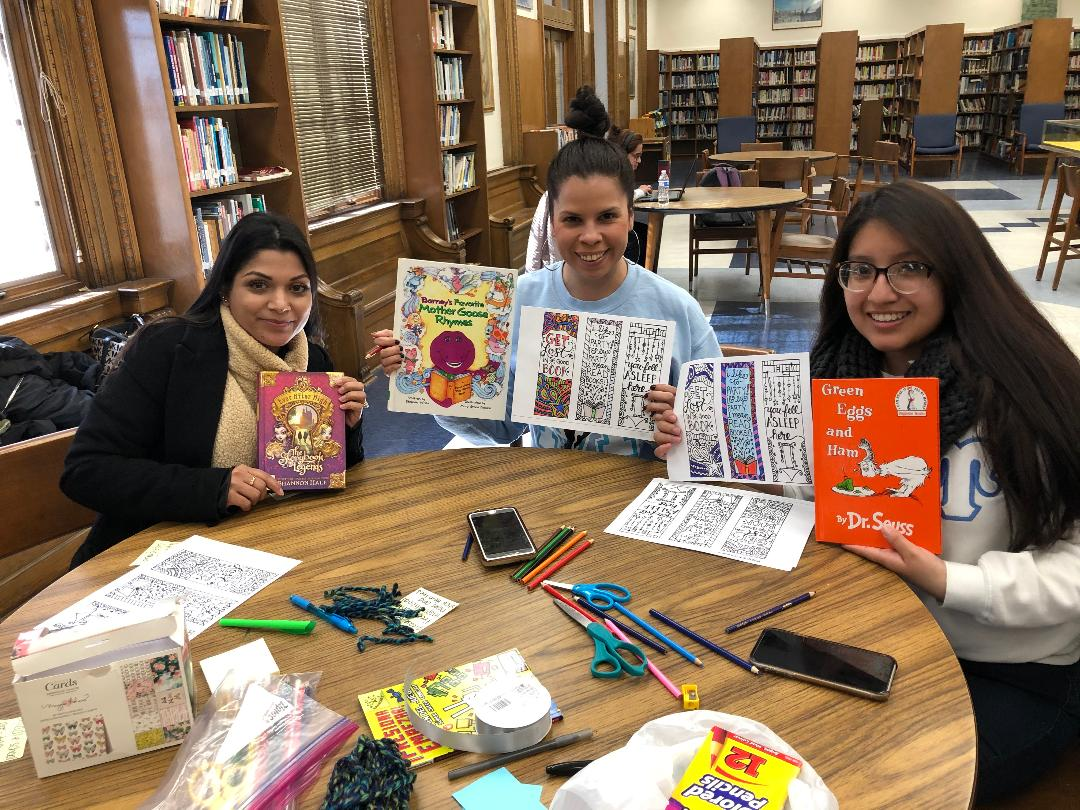 Give A Child A Book, They Can Change the World
By Alicia Wolstenholme Aretias NY spring 2020
The "Give A Child A Book, Change The World," community service event was inspired by the connection to literacy rates and foster care youth. There is a clear academic gap between the reading rates of children whose families actively support their child's reading, and the children that do not have the at home resources and support in literacy. This is often a generational gap that can increase a child's risk of dropping out of school. According to research from Concordia University, "Children whose parents have low literacy levels have a 72 percent chance of being at the lowest reading levels themselves. These children are more likely to get poor grades, display behavioral problems, have high absentee rates, repeat school years, or drop out" (Concordia, 2018). These frightening statistics are continuously overlooked among foster care youth and attributed to being a part of the reality of the system. To help change this reality, this book drive was created to collect new or gently used books to be given to foster care agencies in Southern New Jersey.
The event took place on February 22nd, at the Bayonne Public Library from noon to 3 p.m. An online presentation was given to promote the event beforehand, as well as a flyer in order to promote this event amongst the future sisters of Mu Sigma Upsilon Sorority, Incorporated so they would be able to share the flyer and information on social media.
This event's purpose and significance aligns with the three goals of Mu Sigma Upsilon Sorority, Incorporated. Primarily one of the goals that inspired the event was to promote academic excellence by increasing literacy rates. The event was a creative bonding opportunity for future sisters of Mu Sigma Upsilon Sorority Incorporated, by providing discussions about our experience as readers, sharing inspirational messages inside the books and creating personal bookmarks. This was an opportunity for future sisters to truly engage in community service and make a powerful impact that would last far longer than one afternoon. As a result of all the support, the book drive was able to receive over 75 books for foster care youth. These books not only support a child's education, but it gives them a sense of pride in having belongings, and increases their confidence in reading.  Beneficiaries of the event include FostertheFamily, Camden County Social services program, and CASA of Camden County. This event has started a conversation about what we can do to help the marginalized foster youth in our community. Thank you to all who supported and participated.
Sources
"Illiteracy in America: Troubling Statistics and How Schools Can Help." Portland, 27 Sept. 2019, education.cu-portland.edu/blog/education-news-roundup/illiteracy-in-america/. https://education.cu-portland.edu/blog/education-news-roundup/illiteracy-in-america/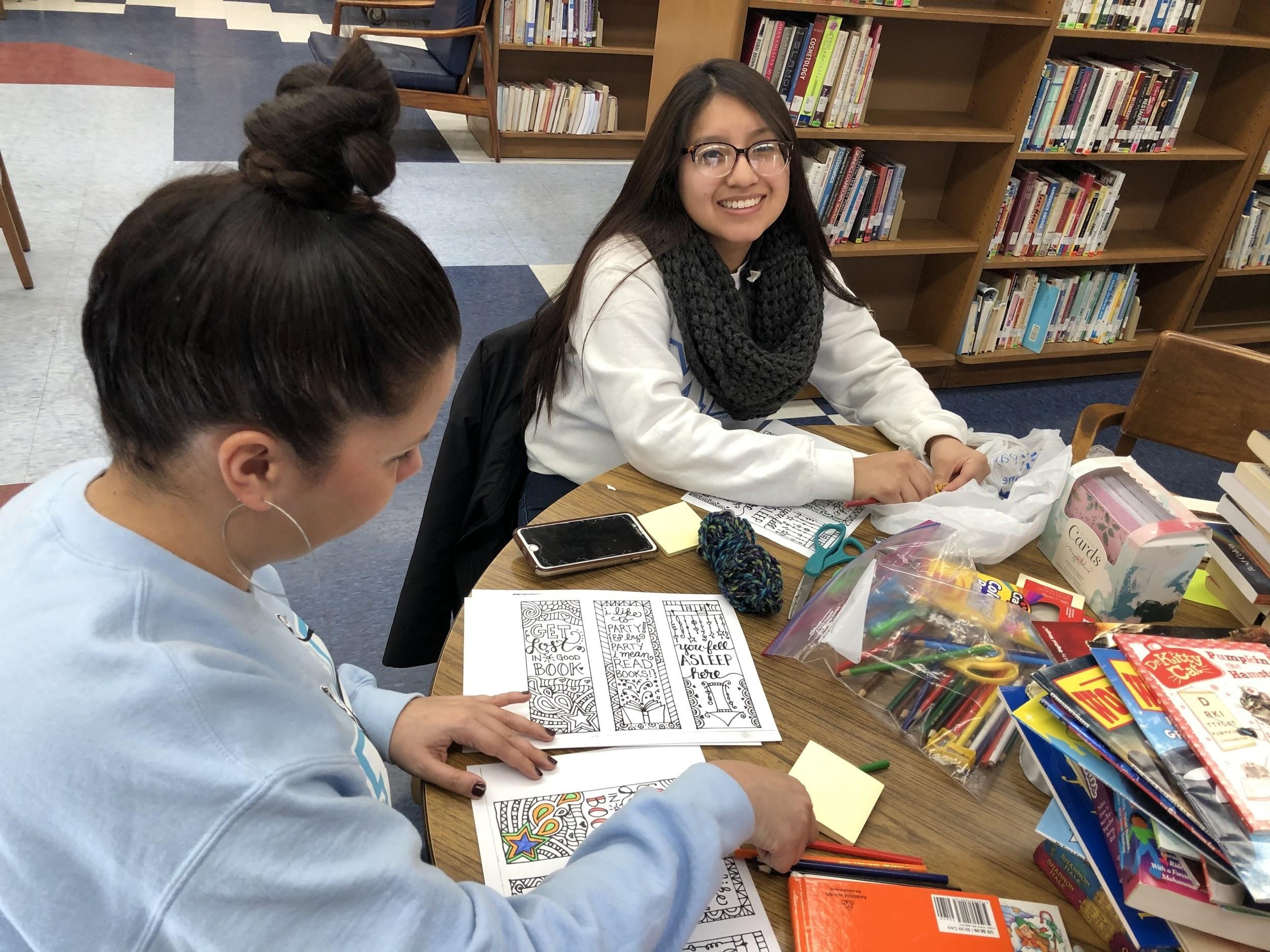 Future Sisters of the Mosaic Chapter Farheen Abbasi, Giselle Torres and Katherine Caguana discussing some of their favorite childhood books, and decorating book marks and inspirational cards to be donated.
Related Post