This fall, three amazing women from the World Pulse community will travel to New York, Portland, and San Francisco to speak out on global stages and at influential forums. Their stories from Tibet, Nigeria, and the U.S. will touch hearts and minds as they demonstrate the power of digital technology in changing lives and creating solutions to today's most pressing issues.
MSU sister Ynanna Djehuty (Orisha) will be speaking as a voice for maternal care.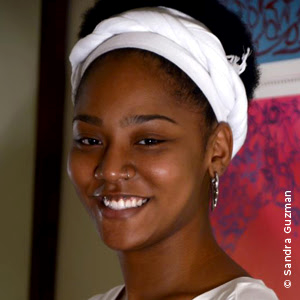 A VOICE FOR MATERNAL CARE
Ynanna Djehuty
Born and raised in the Bronx, Ynanna is an Afro-Dominicana midwife and writer. She raises awareness about maternal and infant health for women in the United States, the country with the worst maternal death rate among industrialized nations. In particular she is dedicated to radically changing the conditions under which women of color are giving birth in the US healthcare system.
We invite you to follow along on our tour, and join us in person!
Related Post