The Beginning
I would consider myself an amateur runner on a mission to keep growing as an athlete. My job was actually how I got into distance running. I'm a Cardiovascular Perfusionist. I work in cardiac surgery, running the heart-lung machine during open-heart procedures as well as managing patients in cardiac and/or respiratory failure in the intensive care unit. Needless to say, I don't have a typical work schedule. One of my goals for 2014 was to create team-building events. I thought long and hard of something that the team could do. Everyone was capable of walking so I figured, everyone should be able to run a 5k. I chose the Hollywood 5k on April 5, 2014. At the time, the distance seemed intimidating. I didn't know where to start when it came to training. I decided my first training run would be a three-mile run. Between running and walking, I completed the three-miler and my entire body hurt the next day. I learned that it would be best to start off at one mile and work my way up over the next few weeks.
On race day, it ended up bringing a colleague, two nursing friends and myself. Not quite the turnout I expected, but I was pumped anyway. When the race start gun went off, I wished everyone luck and took off with a primary goal to run the race without stopping. It was tough, but the adrenaline and crowd kept me going. When the finish line was in sight, I took off in a sprint. I did it! I ran a 5k race, nonstop. After that race, I wanted more. I signed up for a couple more 5ks, a 10k and finished with a half marathon that year.
Then I started to take running more seriously. I bought a fitness smart watch for my birthday last year in 2017 (a huge upgrade from my previous watch as far as fitness stats are concerned). In order to calibrate the watch, I needed to record seven runs to be able to have the most accurate results. And so, on December 30, 2017, I began my unplanned journey. A week of running turned into eight consecutive days. At the time, that was a record for me. With my unpredictable work schedule, it has always been difficult to plan my runs or anything really, ahead of time. I'd be lucky to be off work early enough to get out and run without feeling exhausted after a 12 plus hour day. Because of this, my eight-day record meant something to me. It meant that I could push my limits a bit. I felt like I was onto something so I decided to continue the streak. Challenge accepted! A month turned into six months and that's when I thought, why not run for a full year? The year, however, would be completed on December 29, 2018 so I figured I might as well finish off the last two days of the year and run 367 days.
Why I decided to pursue this crazy challenge? 
I decided to take it one day at a time. I told myself that no matter what happened, it would still be an awesome personal achievement. Basically, the only thing that would have prevented me from running would have been an injury or illness. Let me not leave out the fact that proper recovery played a huge role in making this possible. Although I made it through this experiment without injury, I still had aches, pains and tightness to deal with. I knew those nuances would have to be dealt with daily in order to continue this streak. I made it a point to drink water with electrolytes often, stretch after each run (especially before tough runs), eat very healthy (vegan mostly), rest when I could and get massage therapy once or twice a week. This was key to my success. As I progressed in this experiment, I wanted to see if I could stay consistent despite my unpredictable work schedule, travel and personal
obligations. My friends are witness to this, I sacrificed a lot and would often have to leave early from group events and limit my alcohol intake in order to run early the next day. I wanted to prove to myself that one could still recover without necessarily taking a full day off from running. My rest days were limited to 1-2 miles at a super easy effort followed by stretching, compression and massage therapy.
Most importantly, I wanted to test my ability to run on days I normally wouldn't run such as, but not limited to:
– 12+ hour work days/nights
– Long international flights. I had an overseas layover in Stockholm on my way to Berlin for the marathon. This was pretty much my only window to get my scheduled training run in. I paid about eight euros to use an airport hotel's gym. Mission accomplished!
– Despite soreness after race day (Again, easy and short which I feel actually helped to reduce the lactic acid that had built up as well as keeping my muscles/joints loose).
– Poor weather conditions consisting of extreme heat, poor air quality due to wild fires and thunderstorms.
– And especially on lazy days when I didn't feel like doing anything at all.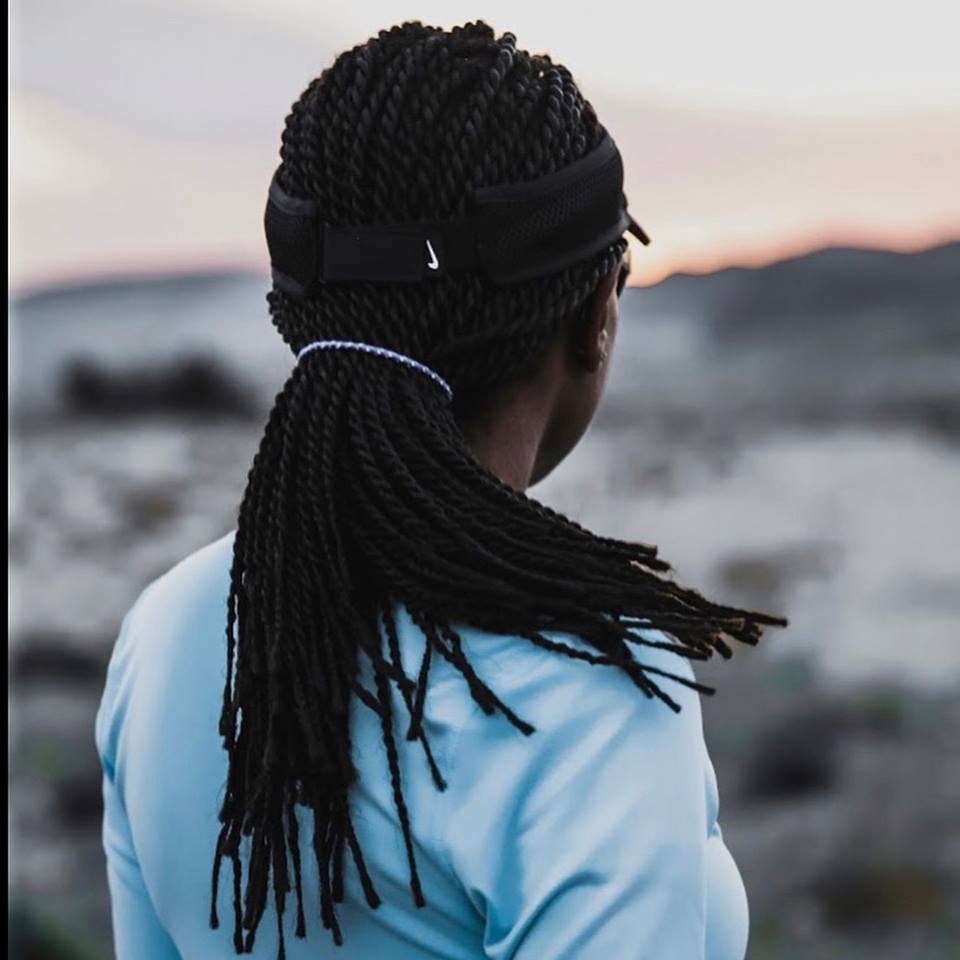 The Challenges…
There were several occasions where I felt like I may not be able to continue the streak, most of which being work related.
– Occasions such as working long days doing multiple transplants and wanting nothing more than to eat and go to sleep.
– Working five straight days of 12-hour night shifts in the ICU and feeling extremely tired and unproductive during the day.
– The toughest by far were the 3:45 am wake up calls to run 8-10 miles before having to work a long shift starting 6:30 am and not knowing when I would get off of work that day.
– Being on call and having to run small blocks repeatedly close to home to get my training runs in to be able to respond to emergencies in a timely fashion. But I was committed to finishing the challenge, and as the days passed, the less difficult it was to put on my shoes and hit the pavement. After a while getting a run in became something I looked forward to on a hectic day. I may not have wanted to get out some days, but afterwards, I was glad so happy I did. I felt renewed every time.
Lessons Learned
• No run is identical.
• Habits are hard to break.
• Some runs can start off rough, but end well.
• Passion is contagious.
• The body is an unbelievable machine if taken care of.
• Running truly is therapeutic. Bad day + Run = Happiness.
• Solo runs are good, but running with others is pretty great.• Running without music allows you to be more in tune with your body.
• Bad runs make you appreciate the good runs.
So What Was Accomplished…
– Consecutive running for 367 days (some days more than once and any hour of the day/night. Thank you TSP 4.0).
– A total of 1,983 miles.
– A total of 270 hours and 13 minutes.
– Ran in 6 different countries (United States, Sweden, Germany, France, Italy, and Chile).
– Personal records in every race distance (5k, 10k, half marathon and marathon).
– Completed (4) 5ks, (1) 10k, (3) half marathons and (1) full marathon.- Met and trained with some amazing athletes along the way.
Now What? Would I Do It Again?
I probably won't do this again, but I am so glad I did. I proved that I am more than capable of achieving any goal I set for myself. I want to send a special thank you to everyone who supported me along the way! This includes anyone I have had the pleasure of running with or even talked about running with. I couldn't have done this without you. Your excitement and enthusiasm about my journey has kept me focused and motivated. I hope that this will motivate and inspire others to start or continue their challenge. Just go for it. You'll be happy you did and you won't regret it. New goals are already in place in me. And whatever 2019 may have in store for me, I'll just run with it!
Written By: Nicole Spaulding, Haumea, Spring 2004
Related Post