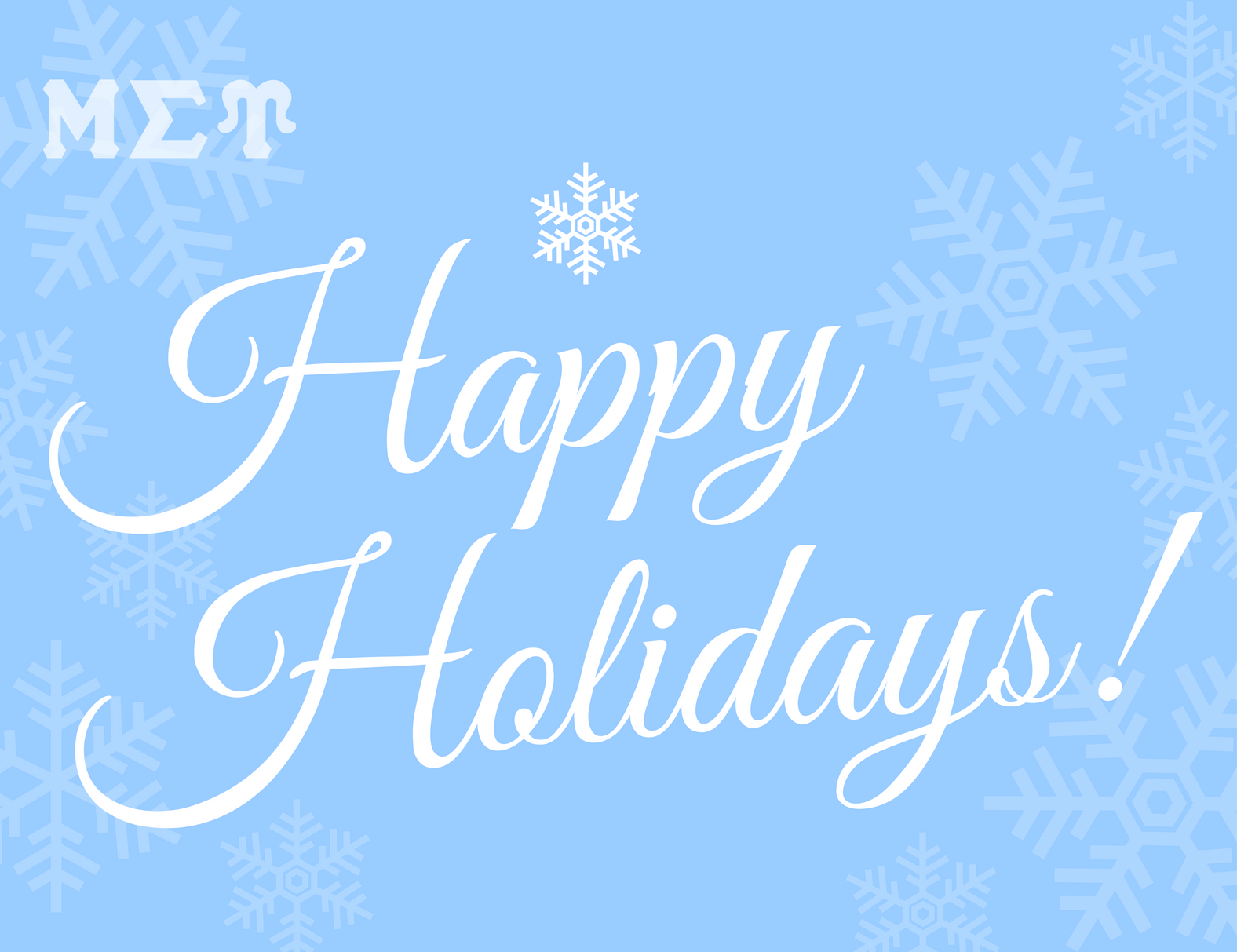 The holiday season is upon us!
Crisp pine needles litter the floor and fill the air with a scent of pine. Hints of cinnamon waft in the air as smells from baked goods drift across the hallway. Family gathers near as religious stories, or tales of culture and history are shared. Whether you believe in Santa and his crafty elves, or prefer to devote time to the seven principles of Kwanzaa, December is a time for memories to be made with loved ones.
December is truly a month of multicultural holiday celebrations. A perfect time for us to cherish our own traditions as a sisterhood, and learn more about the values and principles practiced in other cultures. Often, learning more about various celebrations can give us insight into the passions that others pride themselves in. Being open minded to these various customs can help us deepen the bonds within our community and better appreciate our friends.
Listed below are several holidays that are practiced around the world during the month of December. Some of them you may have heard of, some you may practice, and others may be brand new to you. Regardless, each is an important holiday that someone who may be right beside you, values. Happy Holidays!
December 6

Saint Nicholas Day (Christian)

December 12

Fiesta of Our Lady of Guadalupe (Mexican)

December 12 – December 20

December 13

December 17

December 21 – January 1

December 25

Christmas Day (Christian)

December 26

Boxing Day (Australian, Canadian, English, Irish)

St. Stephen's Day (Christian)

December 26 – January 1

Kwanzaa (African American)

December 31
Related Post