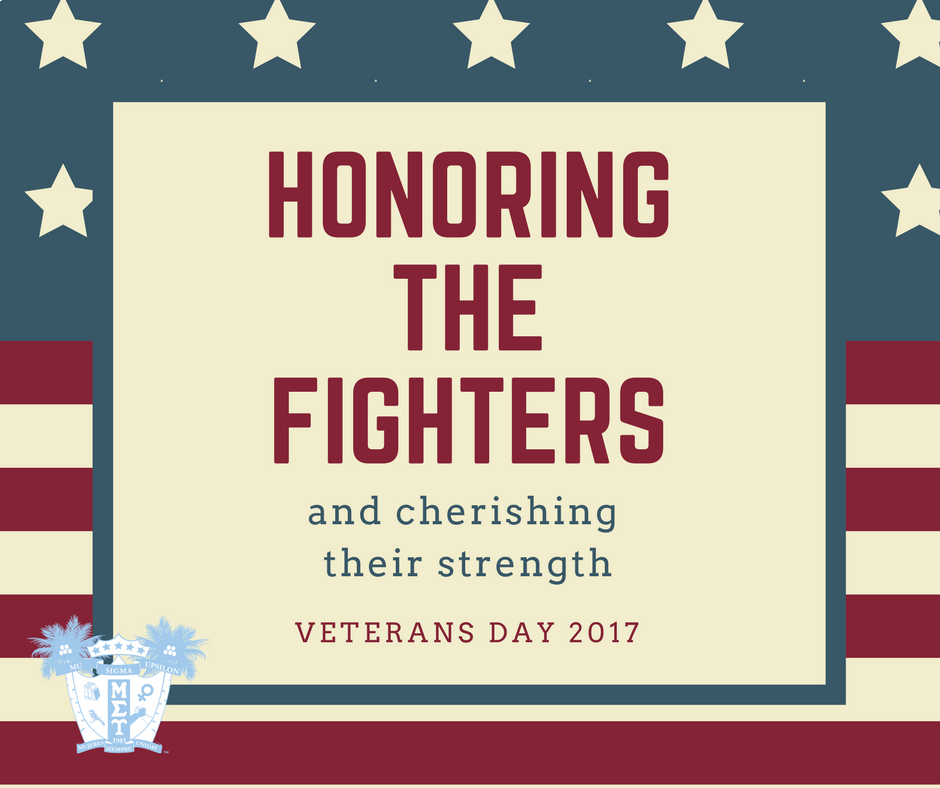 Honor the Fighters, Cherish their Strength
Red, white, and blue hues dance across the horizon. Red. Blood dripping out out of open wounds. White. Clouds ripped apart as jets scream across the open sky. Blue. Churning waters enveloping the aircraft carrier that will take you home.
These are the colors of battle, of determination, of victory. These are the colors of the turmoil and strife that leads the the breath of fresh air we all seek–freedom. These are the colors of our country, a land many have fought to protect.
The United States of America is an immensely powerful country, filled with beautiful cultures, traditions, and people. America truly is a melting pot of life. Yet, it is by no coincidence that this country has retained its vitality as the land of the free. Without sacrifices, we would not have made it this far. Because even freedom has a price.
November 10, 2017 is the day we remember our Veterans. The people who have dedicated their lives to serving our country so that each individual has the right to freedom of speech, freedom of religion, and freedom of the press. Veterans looked at being a citizen of America as a privilege, and took the weight of protecting our country on their own shoulders. Their will has kept us safe as we pursue our own ambitions, our own careers, and our own struggles. Some have laid down their lives for us. Others have spent time away from their children. Still more have lost something along the way whether that be a part of themselves, or even a friend. No one leaves battle scar-free.
But, their scars are beautiful.
Their scars show that they are strong. That they love their country and community more than they love themselves. That they are true heros to be admired. Some of our sisters stand among this group of truly incredible warriors, warriors who truly embody the Amazona spirit. We are truly grateful for your service, and we are ever in your debt.
Lillian Sierra  – Amazona Chapter, Retired Air Force
Alycia Cody – Dhyani Chapter, Air Force
Melissa Vincenty, Army Reserve
Sandra Freire Young – Indigena Chapter, Army
Carmen Melendez – Vathara Chapter, Army
Pilar Pereira – Siksika Chapter
Belitza Hernandez – Palenque Chapter, PA Air National Guard
Yamilka Ventura – Themiskyra Chapter,  Army
Heather McGee – Las Conquistadoras Chapter, Air Force
Elizabeth Urgiles-Martinez – Las Conquistadoras Chapter
Monica Rodriguez – Haumea Chapter,  Army
Elizabeth Greene – Haumea Chapter, Air Force
Eulalia Thomas – Boetia Chapter, Army National Guard
Maria Rosa – Aborigena Chapter,  Army
Jasmin Garcia – Anansi Chapter, Army
Gabrielle Centeno – Siksika Chapter
Rosanna Torres – Themiskyra Chapter,  Navy
Alero Sims Rosmann – Vathara Chapter
Marcelle Dolisca – Vathara Chapter,  Navy
Jessica Rosendo – Evadne Chapter
Jacqueline Alba – Mosaic Chapter, Army
Athena Kaliz – Palenque Chapter
Megan Danielle – Dhyani Chapter, Army
Michelle Vazquez – Matriarca Chapter, Navy
Jennifer Mercedes – Matriarca Chapter, Army
Related Post