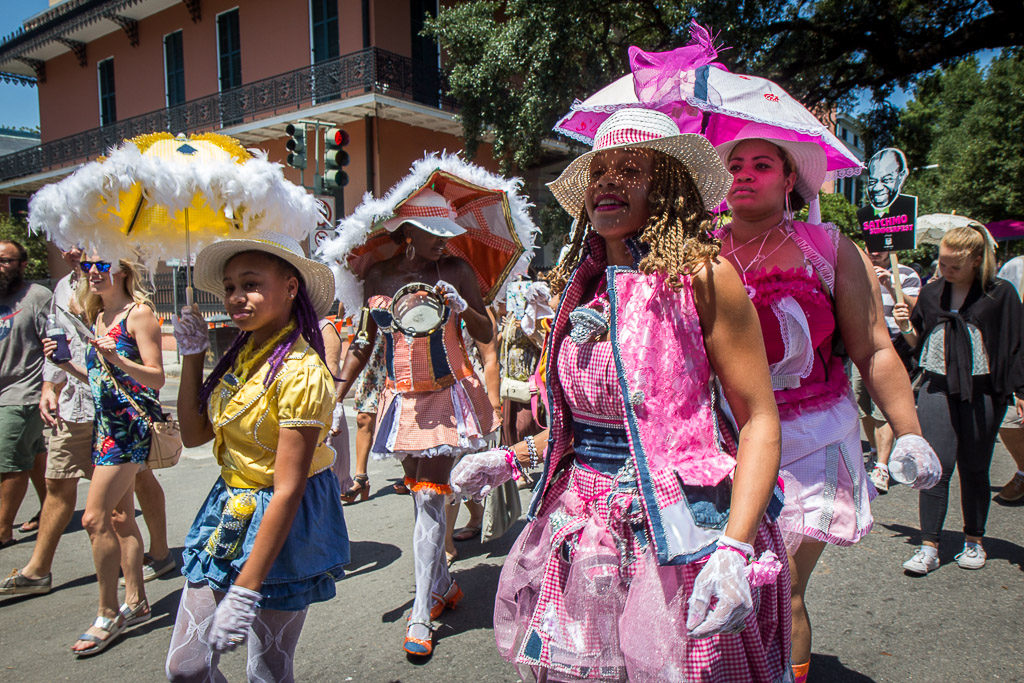 Skiddleedoowop! Ratata tata badum chaa
The vibrant echoes of music ricochets off walls blocks away. The locals smile, feeling the energy in the air and thriving on the steady beat. Colorful hues gather on the horizon in a mix of parasols, handkerchiefs, and fine costumes. Laughter bubbles across the crowd as bodies dance and two step across the pavement, moving to the beat of the brass band they follow so intently. Positive vibes blossom as the second line parade passes by.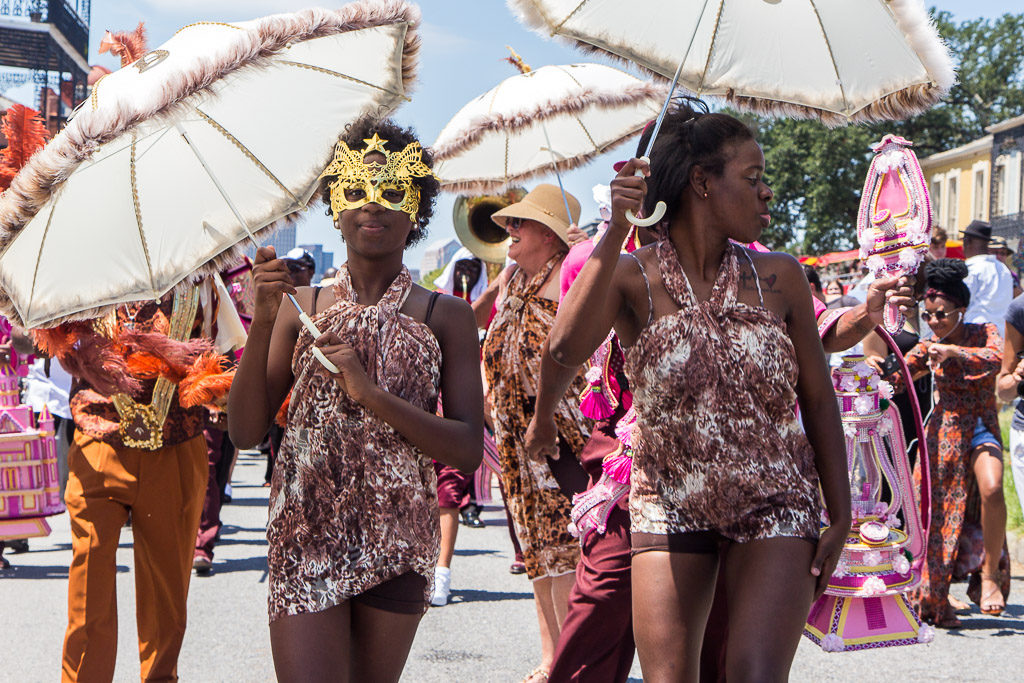 The second line parade is a tradition widely known as a New Orleans phenomenon. The first section of the parade, or the "first line" consists of those with the parading permit, the organizing associations, and the brass band. The "second line" is the group that follows the first, enjoying the music and participating in traditional dance that may include parasol twirling and handkerchief spinning. Occasionally, these parades may also include second line drumming. In these cases, a snare drummer follows the brass band and plays a marching beat to match the dancers' movements in the second line.
There are several different theories on the origins of second lining. Some believe the traditional dancing derived from the traditional West African circle dances slaves brought to New Orleans, where children encircled older dancers. Others feel that today's second line dancing is a product of the performances by the enslaved in Congo Square in New Orleans. These showcases occurred on the Sundays the slaves were allowed off, but were eventually banned. However, even though there is debate on the origins of the dancing, the second line is a clear merger of two different cultures. African or African American dancing traditions and European or white American brass band parade traditions combined to create the celebrated art form New Orleans touts today.
Second lining will be present at our annual Convention in New Orleans this June. To be able to experience this piece of history first hand is a great opportunity that you won't want to miss. I am incredibly excited for the memories New Orleans will bring to convention, and I hope you are as well!
***Images one and two taken from http://www.timetravelturtle.com/2015/08/second-line-parade-new-orleans-louisiana/

***Last image taken from http://blog.widmerphoto.com/2010/12/09/way-downtown-new-orleans-second-line/
Blog post by: Djenne Dickens, Yemaya Chapter
Related Post