Wonder Woman: It's About Time!
Rising in the face of adversity. Embracing love over unruly hate and evil. Choosing to fight for what you believe in.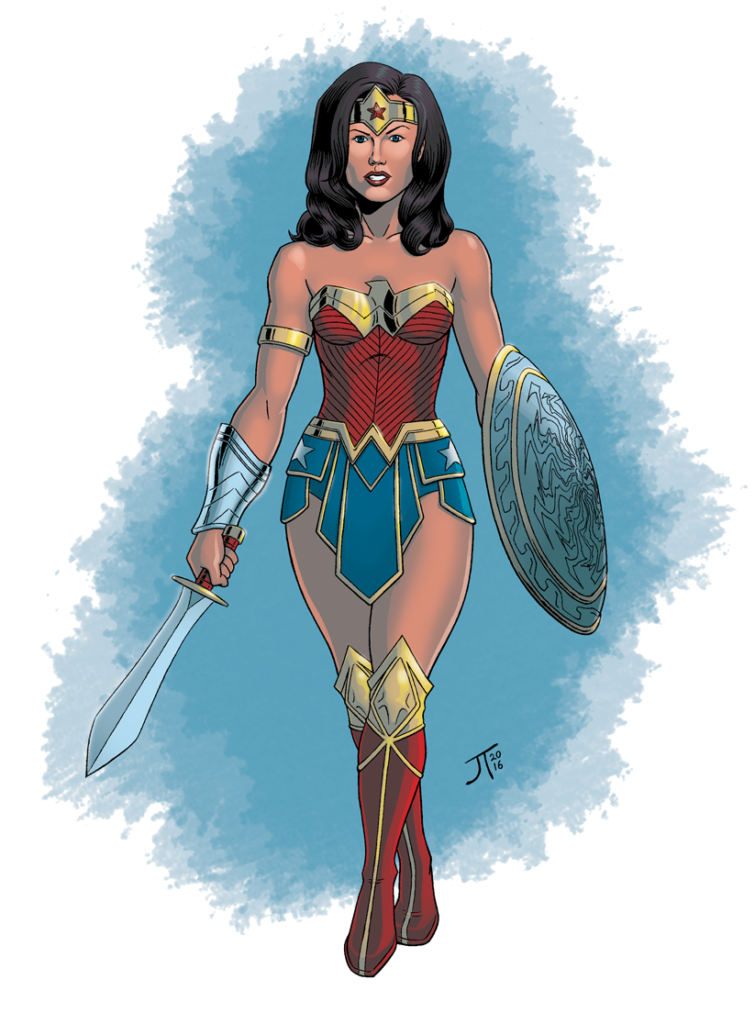 That is an Amazon woman. That, my sisters, is Wonder Woman. 
The 2017 film Wonder Woman is truly a milestone. Not only is it a phenomenal movie, but it is also the first superhero film in the current cinematic era that both stars a woman and is directed by women. In contrast, other superheroes like Batman, Superman, and Spiderman have received multiple films each. However, until now, Wonder Woman has been missing from lead roles ever since the conclusion on the highly successful Wonder Woman television series that aired during the 1970s.
Now, Wonder Woman is finally getting the spotlight she deserves. The film shows Diana Prince's origin story, which is a beautiful blend of Greek Mythology and the DC Universe. Diana is the Princess of the Amazons, and later leaves her people to become the Wonder Woman we know and love. As a child, she grew up on the hidden island of the Amazons, Themyscira. Diana's mother, Queen Hippolyta, sheltered her throughout childhood, simply wishing for her protection and safety. However, Diana could not deny her longing to become a powerful warrior, and secretly trained under her aunt Antiope to become a phenomenal fighter.
When Diana finally grows up and leaves the island, she is confronted with the broken world of men, where women have very limited rights. She is faced with the challenge of finding out what to fight for, and why she should fight for such a corrupt world.
It's a challenge many of us have to face ourselves. Today, women are paid far less than men, people of color are shot in the streets, and prejudice clouds judgment. Yet, not all hope is lost. We can look to Wonder Woman to see her strengths, her passion, and her virtue. But most of all, we can look to the powerful women working right next to us as sisters, CEOs, engineers, accountants, and more.
Strong Amazon women are people to admire and emulate. It's about time the world recognizes that. I think seeing the success of the 2017 Wonder Woman film is definitely a step in the right direction. And if you haven't seen it yet? You better get a move on.
Related Post