 Congratulations to the 2018 MSU Foundation Scholarship Recipients!
The Mu Sigma Upsilon Foundation offers scholarships to the sisters of Mu Sigma Upsilon as well as high school community leaders to help offset the cost of their college education. Our 2018 Scholarship Recipients were announced at the MSU Summit held in Virginia Beach, VA on June 9, 2018 Congratulations to the following winners!
Aretias Graduate Scholarship
Attending graduate school is a tremendous investment of time and financial resources. This scholarship is awarded to an Aretias sister who demonstrates academic excellence in graduate study. Nominee must qualify as a role model to her peers and exhibit traits worth emulating by other sisters in Mu Sigma Upsilon. Nominee must demonstrate commitment to study, academic discipline, community leadership, integrity in action, and strength of character. This scholarship in the amount of $500 is funded by the Aretias Graduate Chapter of Mu Sigma Upsilon. 
Brisa Marie Smith Flores became a sister of MSU in 2015 at the Jhansi chapter. She graduated from Pennsylvania State University in 2016 with a Bachelor's Degree in Art History and Global and International Studies. She recently earned her Master's of Liberal Arts from the University of Pennsylvania with a GPA of 3.80 and is currently pursuing her PH.D in Culture and Performance from the University of California in Los Angeles. Within MSU, she has participated in the NGC E.M.E.R.G.E. Program, has held positions such as Chapter Vice-President, Aretias Officer of Community Affairs, participated in the Social Justice Committee, and has been Big sister. Brisa hopes to one day become a director of an art institution. Thank you for being a stand up leader in the community and fiercely representing MSU!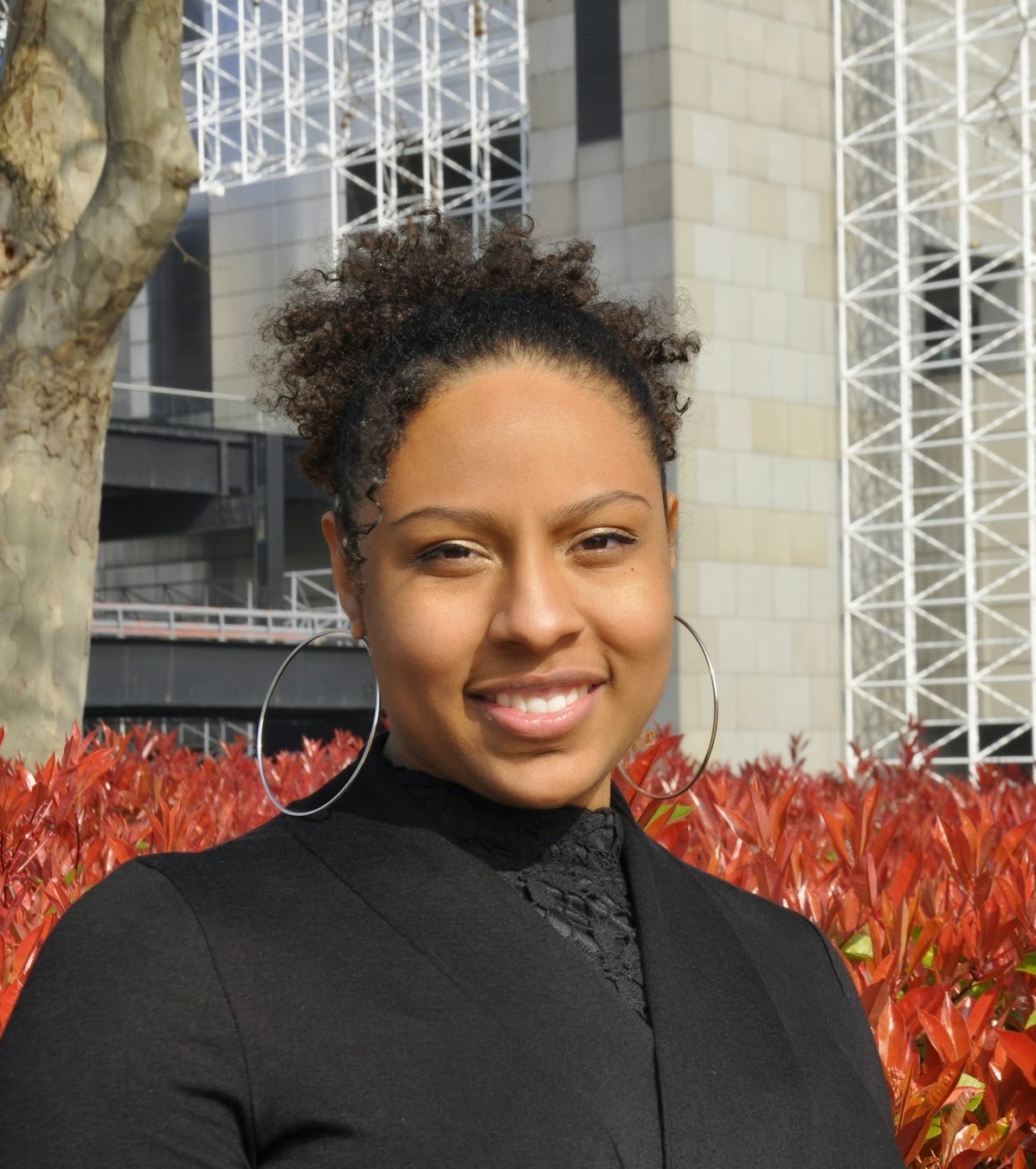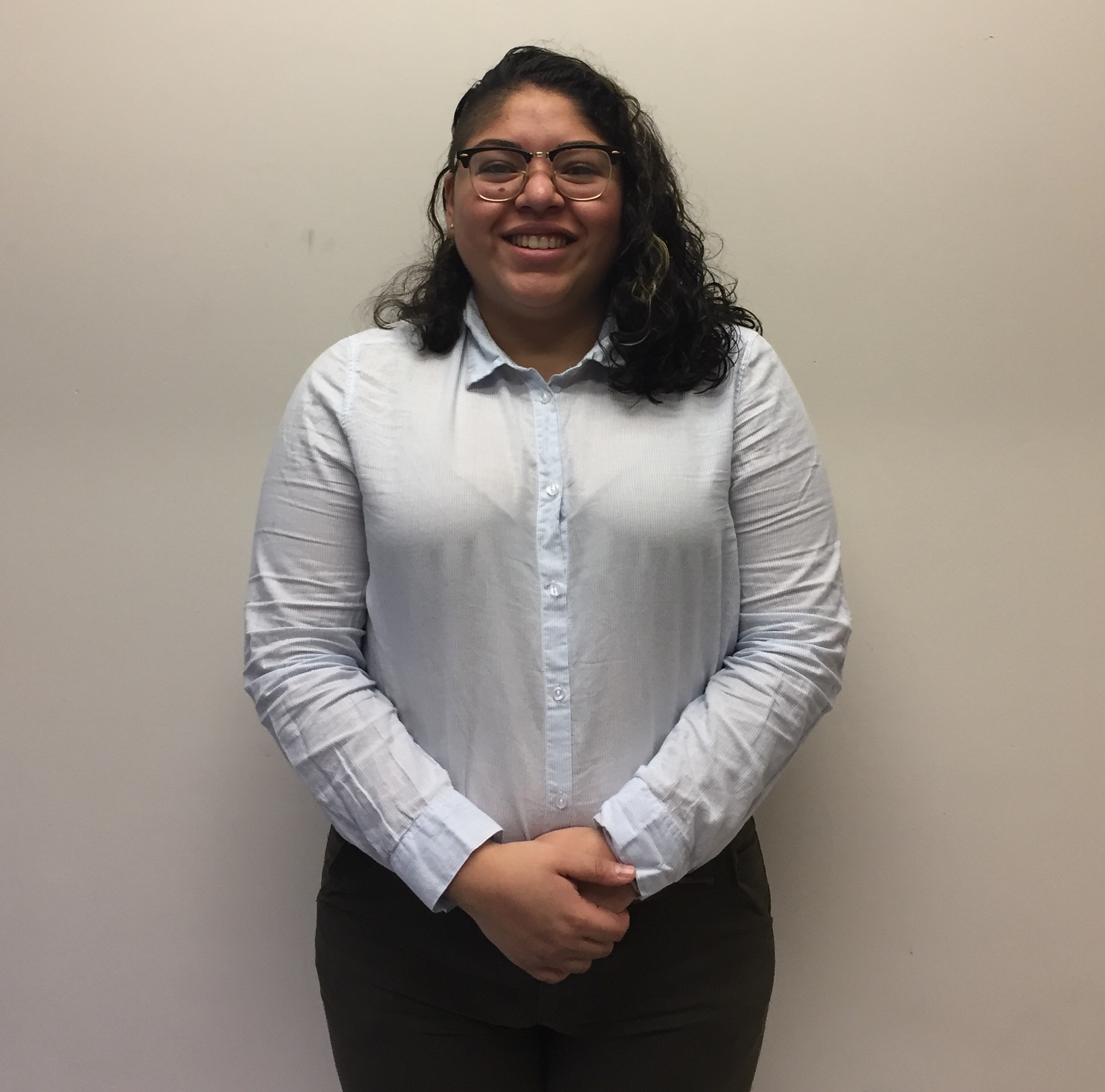 Lucy Dipini Memorial Scholarship
In 1997, the MSU Alumnae Association established a Memorial Scholarship Fund that distinguished the contributions of late sister, Lucy Dipini, from the Mosaic Chapter of Mu Sigma Upsilon. Only 27 at the time of her passing, she embodied the characteristics we seek in a sister, an honest, trustworthy friend, dedicated to her family and community. She excelled in school, graduated, and remained active within the sorority. This scholarship in the amount of $500 is funded by the Districts of Mu Sigma Upsilon.
Rosario Rodriguez, an undergraduate at SUNY Oneonta in Oneonta, NY became a sister of MSU at the Nysa chapter in Fall 2016. She is an active member of several philanthropic organizations in her community including College Assistance Migrant Program (CAMP), and Student Opportunities and Leadership (S.O.A.L.) Club. She has been inducted into Chi Alpha Epsilon, Beta Eta Chapter National Honor Society, and has been an Educational Opportunity Program (E.O.P.) Tutor and Peer Mentor for the Office of Equity and Inclusion. She has held Dean's List at SUNY Oneonta for the last 3 semesters and within MSU, she has held the positions of Secretary, Community Service, Treasurer, Public Relations. Thank you for wanting to leave a lasting impact on your campus community and the community at large!
Stella Cadente Scholarship
A stella cadente, Italian for shooting star, is a rapidly moving, temporary meteor reaching towards the earth's atmosphere. Embarking on a journey to explore the world and immerse oneself in a new culture can be the experience of a lifetime. This scholarship is awarded to a sister of MSU who has been accepted to a study abroad program or cultural excursion program.
Valerie Mussey became a sister in 2017 at the Palenque Chapter at Bloomsburg University. She graduated with a bachelor's degree in English with a concentration in Creative Writing and a GPA of 3.33. During her time at Bloomsburg she was a mentor trainer for the Education Learning Community & Mi Segunda Casa Learning Community and held positions for various campus organizations including the Students Linked to the Education of the Deaf group, Odyssey of the Mind, Student Organization of Latinos, and the History Club. She has also been awarded the Board of Governors Scholarship, inducted into the Sigma Tau Delta English Honor Society, and recognized as Mentor of the Year for First Worlds Graduate. She is currently attending graduate school at Bloomsburg University and is Graduate Assistant for TRIO Upward Bound. With this scholarship, she will be able to visit nine universities abroad in Ireland. Her main goal is to study the similarities and the differences in Higher Education, specifically those regarding their Student Affairs offices and practices. Thank you for your passion for education and showcasing MSU so positively overseas!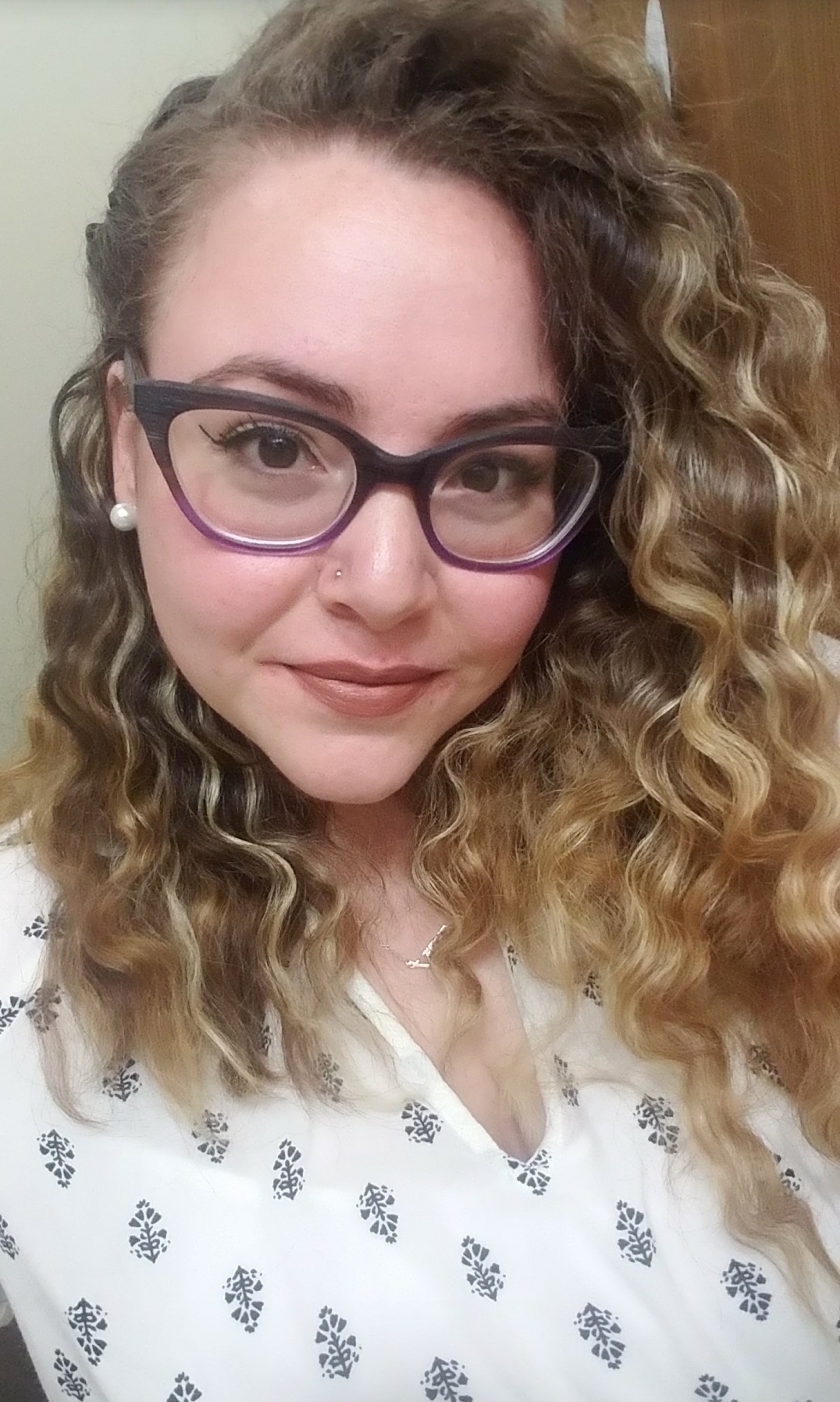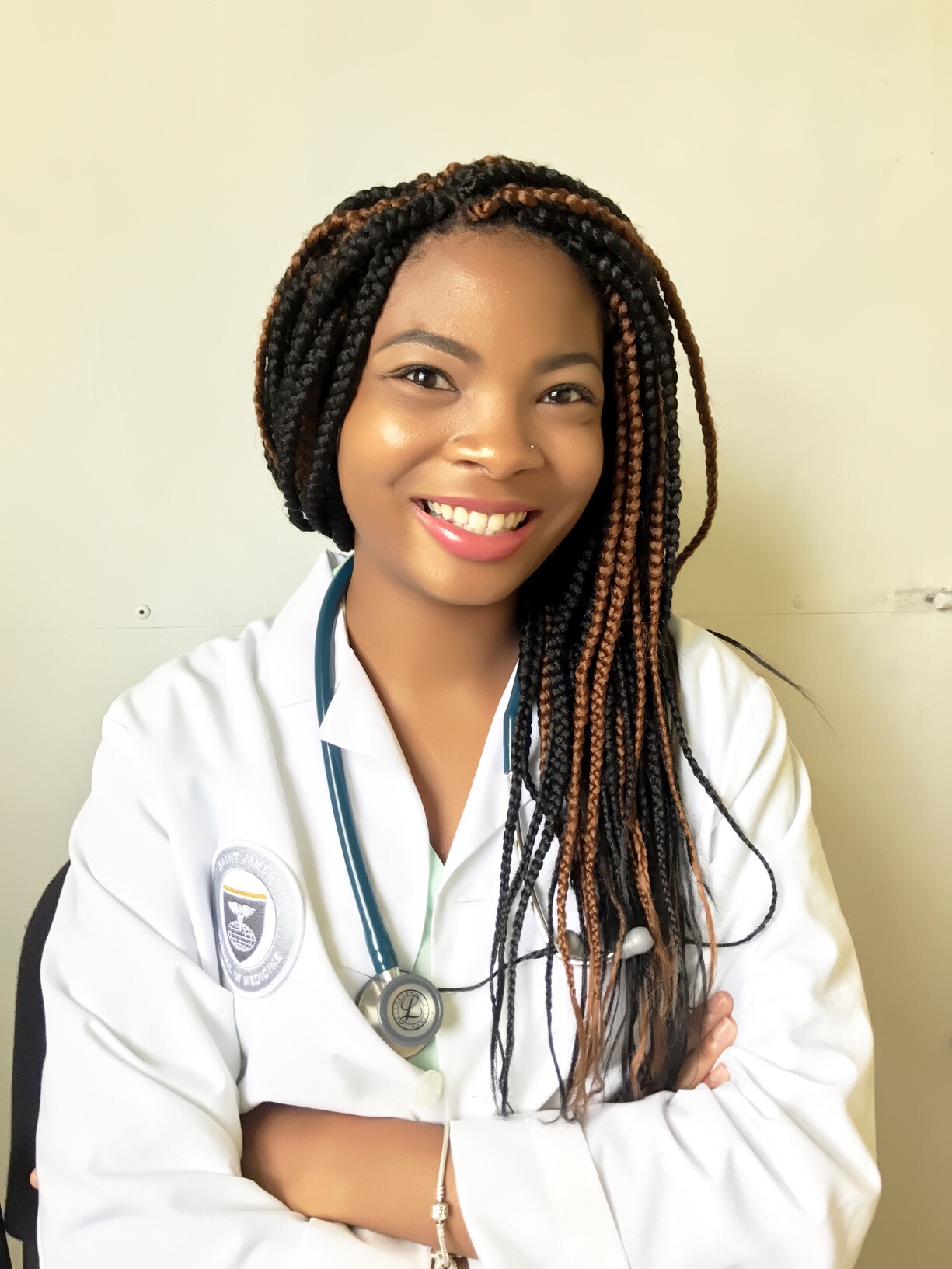 Ceannaire Scholarship
The Ceannaire, Irish for leader, scholarship is awarded to an alumna sister currently serving on MSU's National Governing Council. Nominee must qualify as a role model to her peers and exhibit traits worth emulating by other sisters in Mu Sigma Upsilon. Nominee must demonstrate commitment to MSU, discipline, community leadership, integrity in action, and strength of character. This scholarship in the amount of $500 may be used to further the recipient's educational or professional goals and is funded by the National Governing Council of Mu Sigma Upsilon.
Karimah Prescott became a sister of MSU in 2011 at the Siksika Chapter. She graduated from William Paterson University in 2014 with a Bachelor of Arts in Integrated Math and Science and she is currently pursuing a Doctorate Degree in Medicine at Saint James School of Medicine. Over the last two years, Karimah has served the community in several ways. Being outside of the U.S., she found a way to locate resources to provide primary prevention, healthcare education, and health screenings to the community of Saint Vincent free of charge. She coordinated and participated in well over 10 community health fairs. In addition, she participated in collection drives to raise funds, clothes, and toys for people of Saint Vincent, as well as to ship items to countries affected by the 2017 hurricane season.
She has been an active sister of MSU since 2011, serving on every governing level of MSU as Big Sister, Chapter Officer of Membership, Alumnae Advisor, and NGC New Chapter Advisor. She has also served on numerous committees over the years including: history committee, convention committee, the social justice committee, and MSU foundation committee. Thank you for making such positive and proud contributions to the sisterhood!
Bow and Arrow Scholarship
This scholarship is open to high school senior women who are in need of financial support, involved within the community at large, and have maintained a minimum high school grade point average of 3.50. Nominees must have been accepted to a 4 year collegiate institution. This scholarship in the amount of $500 is funded by donations made to the Mu Sigma Upsilon Foundation.
Ms. Hillary Shah is a high school senior in Texas and plans on attending the University of Texas at Austin in the Fall. She intends on studying Business & Political Science/Government and she currently holds a 3.92 GPA at Lone Star High School. During her high school career she has participated in the Speech and Debate Team, Young Texan Votes Campaign, Model United Nations, Conspiracy Theory Club, UNICEF, Independent Studying and Mentorship for Immigration Law and Politics, Beto O'Rourke Texas Senate Campaign, Jain Society of North Texas, UIL American Legion Girls State, and the #YesSheCan Campaign. With this scholarship, Hillary will continue her mentorship with a prominent Immigration Lawyer, as well as her Young Texan Votes campaign that encourages youth voter mobilization and provides civic education. We can't wait to see what the future has in store for this accomplished young woman!
Related Post